What's New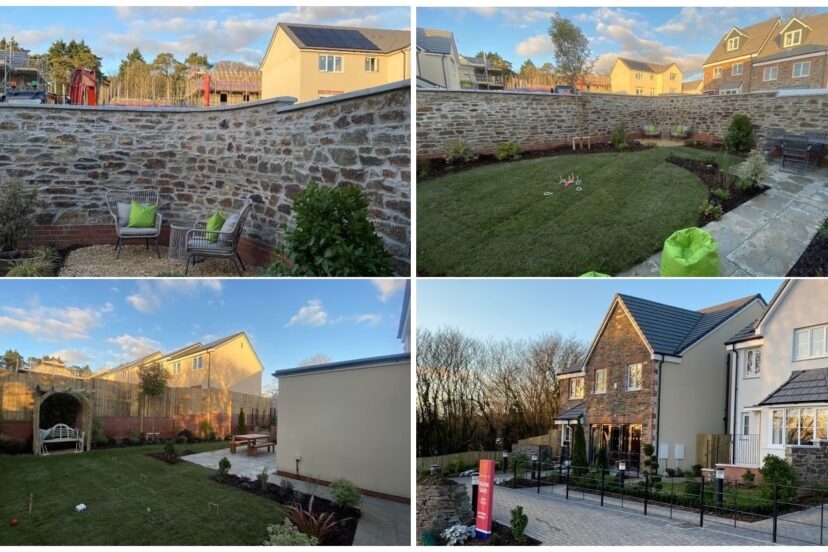 Wainhomes Collage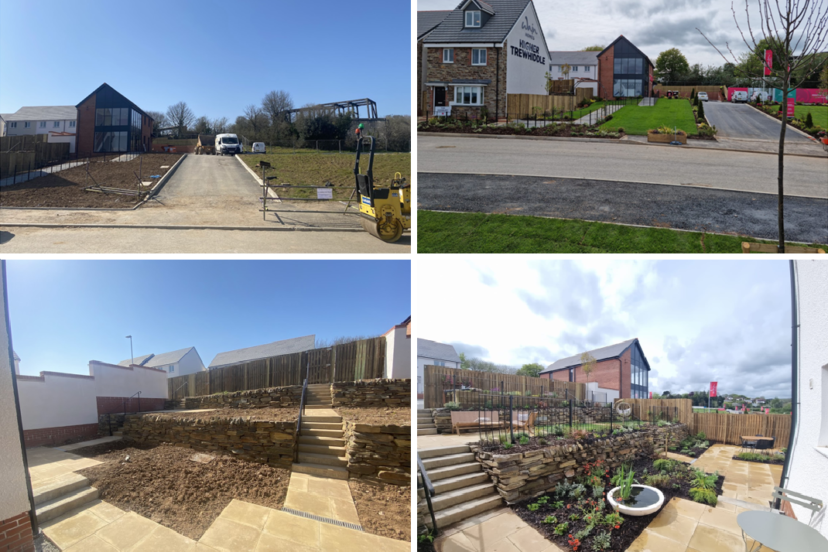 Wainhomes Progress
Our Work with Wainhomes
It is so encouraging to see our portfolio of works with Wainhomes expanding.
We were initially contacted by Wainhomes technical teams to undertake various Arboricultural surveys and specialist jobs. Not long after, our Maintenance department was then contracted to look after the grounds on a number of their completed developments. After impressing them with the quality of our work and diligence to perform any task to the best of our abilities, we were soon being frequently approached regarding Customer Service works to complete remedials where things didn't originally go to plan.
In the last 3 years, our Commercial Construction team has been awarded 3 large contracts on Porthpean Road, Charter Walk and Swan Vale. In addition to this, in 2021 and 2022 the Wainhomes sales team has been working very closely and collaborating well with our in-house Garden Designer team. Emily Fuller is busy delivering layouts and planting schemes as well as organising the implementation of various show homes at Saxon Gate, Ivybridge and Higher Trewhiddle, St Austell.
"Working on such large Show home projects was a great experience. It was great to work with a company passionate about an excellent finished project. All aspects of my design recommendations were considered thoroughly and we were able to work with the site staff to produce some amazing gardens.
Three very different style show homes were on display and it was an interesting challenge to ensure each garden complimented the adjoining properties and flowed well into each other.
My favourite part was going back with our maintenance team 4 months after completing Saxon Gate to see how well the garden had fared, and seeing the Roses and Geums come out in flower.
I can't wait to revisit Higher Trewhiddle soon, the soil levels on this site were very challenging and we made a few changes as we went, that were suitable for this. It was really incredible seeing the whole Okehampton department come together for the end of the project to complete it.
I can't wait to work on more projects with them in the future"
We are very proud that we can build and develop long-term relationships with our customers, like Wainhomes and they can reap the full benefits of collaborating with TBL. We aim to be a one-stop-shop for all commercial landscaping needs from design, to maintenance to construction and most recently – fencing! Trust is the key to long-term success and we are pleased we can always ensure reliable completion with smooth communication that makes selling houses much easier.
Read more...