What's New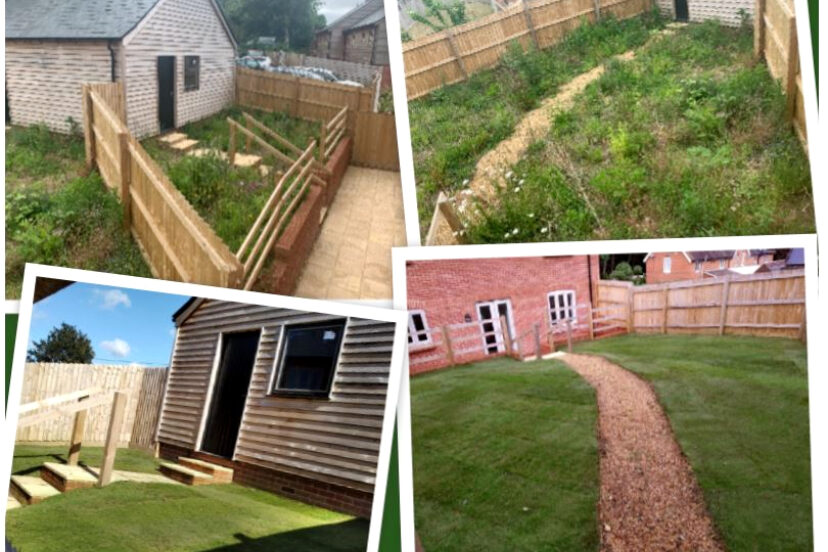 Transformation
​BENGERS TO THE RESCUE!
Tony Benger Landscaping has 30+ years' experience of meeting the demands of busy house builders. At these unprecedented times many businesses slow down and operate on limited capacity, we therefore find ourselves dealing with a high number of very last minute commercial jobs. Due to coronavirus, we've changed everything about the way we work, but we are still able to keep to our promises of offering highly skilled staff, short lead times and readily available stock materials.

Examples of recent works completed within less than 24 hrs notice:
3 site plot gardens for Kier Living at Bunford Heights, Yeovil;
Large tree and shrub clearance for Persimmon Homes at Taw Croft, Barnstaple;
2 back gardens for Ashcot Construction near Blandford Forum, Dorset.
With over 60 dedicated landscapers, we have the capacity to execute large landscaping schemes to tightly follow the build progress. Thanks to regular training and conscientious staff, we can and will be on site when you need us even when it's very last minute. Our Team Leaders are skilled problem-solvers, taking pride in their work. They're quite used to communicating with other tradespeople in the rush to get properties to handover. They keep site managers informed of progress and they get the job done right the first time.
In addition, our field staff are well supported by a professional back-office. From the start, our Estimators can produce a logical, tidy Bill Of Quantities in full detail with comprehensive summaries and value engineering recommendations. Our experienced Contract Managers then take delight in getting to know their projects in detail. They will establish a great working relationship with site managers, responding to their deadlines through excellent communication over the telephone and regular site visits. Our Contract Managers communicate effortlessly with our ground staff via remote working software, which means clients get up to date reporting on our progress - automatically, to their email.
We also keep our own extensive nurseries and yard facilities, packed full of the trees and shrubs which our years of experience have taught us will help sell your houses!
So, wonder if your housing development could benefit from working together with Bengers? Call us on 01404 831844 and select the Commercial Option. We will carefully listen to your commercial landscaping needs and take care of everything for you.
Read more...