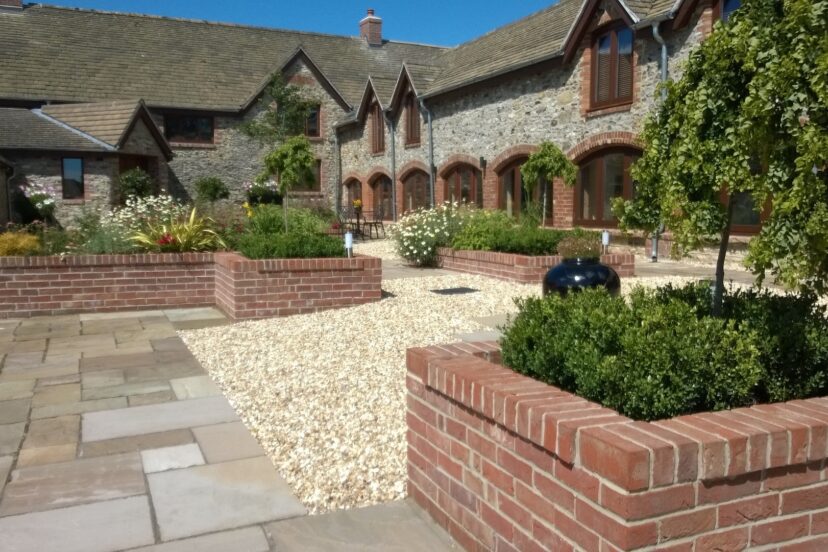 cooper-2
Landscaping service in Sidmouth in Devon
Sidmouth professional landscaping services for domestic and commercial spaces near you.
We offer a full garden landscaping service to both commercial and domestic customers across Sidmouth and Devon, with a real focus on quality. When it comes to construction we like to think our values are as timeless as the gardens we create, meaning you can always be sure of well considered, intelligently refined and perfectly executed build.
Sidmouth Domestic Garden Landscaping
From the construction of a new hardwood deck to the creation of a bespoke drystone wall, our team of Landscape Gardeners offer a wealth of experience and above all an exceptional level of service to all our clients. We understand the importance of friendly and approachable staff, and are always proud to introduce our team; It's imperative to us that you feel comfortable with our team working in your garden even if you're not at home when they visit.
Garden make over / garden ideas / gardening / water features / block paving / pathways / pruning / turfing / mowing / decking / fencing
Sidmouth Commercial Landscaping
As a multi award winning team, we have built our reputation on a high level of service and our commitment to excellence has helped establish our name as a very reliable landscaper in the Sidmouth area. Our staff are composed of experienced and loyal professionals who are dedicated to these same ideals. It is this same high level of service that we promise to you. We deal with every aspect of hard and soft landscaping including any associated engineering works and carry out detailed surveys and designs where necessary to identify best details and resolve any technical issues.
Car park landscaping / new home landscaping / maintenance / playgrounds / grounds maintenance / landscape contractors / wildflower management / tree surgery / drainage
We are members of BALI and British association of landscape industries.
The next step
You can contact us via email on admin@tonybenger.com or call us on 01404 831844 to discuss our your landscape garden design requirements. Alternatively, click here to fill in our contact form and request a call back.
Read more...